QUEZON CITY, PHILIPPINES - NCR PSO II (Quezon City & City of Marikina) conducted a promotional activity in Batasan Hills National High School as part of its endeavor in fostering awareness on the Philippine Identification System (PhilSys) and targeting the remaining unregistered children aged 5 to 17 years old. This is in collaboration with PSA service provider Marnie Manicad Productions International (MMPI) on April 28, 2023.
The event focuses on the tagline "Makabagong Pilipinas", envisioned for the youth to appreciate, and understand their crucial role that registering their PhilID they have a valid proof of identity and age therefor, it will be easier accessing services and faster transaction in both government and private sector. PhilID serves as a platform to identify and verify through digital and automated manner both in person and online transactions which will be the new normal for the years to come enhancing the integrity of services and eventually reducing fraud.
NCR Regional Director Paciano B. Dizon, CSS Apolinar F. Oblea, Atty. Henadine Palabras and Batasan Hills National High School Principal Eladio Escolano were delighted with the success of the event. MMPIs games with great prizes and an acoustic band serenading students and teachers made the event more fun and enjoyable. 
During the event, NCR PSO II PhilSys registration team registered 150 students and issued 2 ePhilID.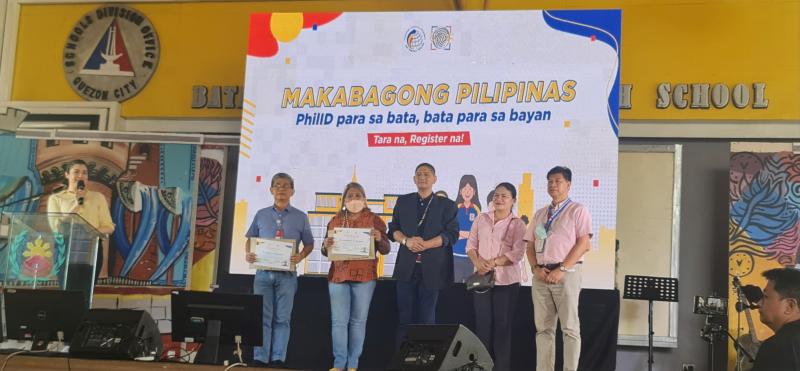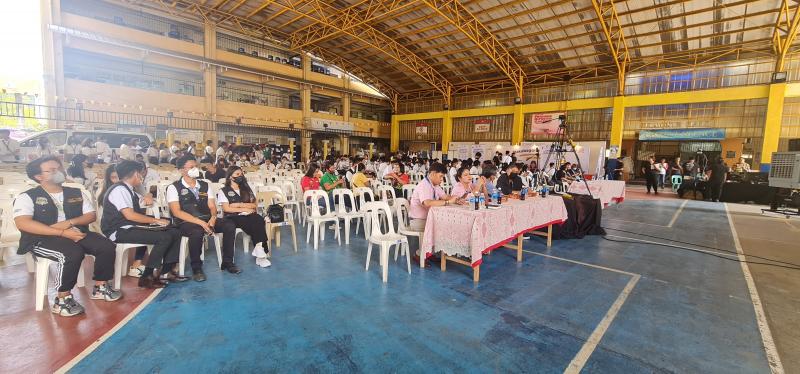 RD Dizon emphasized to the students to be an advocate of the Philippine Identification System and help promote and disseminate the importance of having a national ID.
APOLINAR F. OBLEA
Chief Statistical Specialist
NCR PSO II (Quezon City & City of Marikina)